ACCESS / TRANSPORT
The Enduropale 2021 is postponed to 2022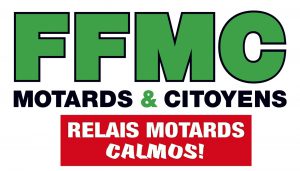 Each year, the "Fédération Française des Motards en Colère" organize its « Relais Motards Calmos » on the road to the Enduropale. Free services or at a biker price : awareness, mechanical workshop, cleaning of the visors, hot drinks, etc.
PAS DE CALAIS (62)
LE PARCQ
FFM organizing office : 62
Localisation : Salle l'Europarcquoise, departmental road 939. Le Parcq is 17,5 KM after Saint-Pol-sur-Ternoise and 48 KM before Le Touquet.
GPS coordinates : 2°6'2.851"E 50°22'43.30"N
Free services: cleaning of the visors, greasing of the chains , potential little repairs, checking of the wheels, food, coffee break.
SOMME (80)
FFMC organizing office : 80
Localisation : A16. Rest area "Aire de la Baie de Somme" on A16 motorway after Abbeville (80)
Free services : cleaning of the visors, greasing of the chains , potential little repairs, checking of the wheels, food, coffee break.
On SANEF motorway for free.
PARKING
Edition 2021 postponed to 2022
ACCOMODATION / RESTAURANTS
The tourist office is at your disposal to help you with the booking of your accommodation and for any information about Le Touquet-Paris-Plage :
Jardin des Arts
Avenue du Verger
62520 Le Touquet-Paris-Plage
+33 (0)3 21 06 72 00
+33 (0)3 21 06 72 19
http://www.letouquet.com
office-tourisme@letouquet.com
SAFETY / ENVIRONMENT
The access for the public, four-wheeler and motorbikes to the dunes is strictly forbidden.
Regarding the four-wheelers and motorbikes, any transgressor to this regulation will be forbidden to ride for two years. He also puts himself at risk of penal sanction.
Since 2006, the Enduropale avoids entirely the dunes, all the trials are on the beach.
This sport event is located near sensitive areas and sites « Natura 2000 ».
Some important studies were leaded on the evaluation of the impact by way of «Natura 2000 ». These studies ended there is no noteworthy negative effect.
The town of Le Touquet also proceeds, every year, in the form of a photo inventory, to an assessment of the efficiency of the measures taken to protect the site.
An assessment of the restoration of the "pannes humides"  is also provided to the file requesting the authorization and explains in details the works made by the municipal employees inside the natural area.
These operations are made in dialogue and under the control of the "Conservatoire Botanique National de Bailleul".
All these measures lead the Regional Direction of the Environment, arrangement and accommodation (DREAL) to emit a positive decision to the organization of this sport trial.